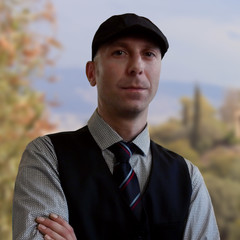 Giorgos Tsolis
Illustrator - Concept Artist
Lefkada, Greece
Summary
My name is Giorgos Tsolis and I am a freelance artist/concept designer.
I graduated the Graphic Design Institute at Thessaloniki, Greece in 2002. I have more than 10 years of experience on illustrations and graphic design. I worked for several years in commercial industries individually and as part of a team, layouts, magazines, out covers and design solutions.
My passion is the good art, performing new design ideas, lifetime learning and studying new programs who can help improve my art.
Skills
Digital Painting
Illustration
Matte Painting
Concept Art
Concept Design
Architectural Design
Environment Design
Character Design
Costume Design
Vehicle Modeling
Book Cover Illustration
Sketching
Traditional Art - Paintings
Watercolors - Oils - Acrylics - Pencils - Inks
Software proficiency